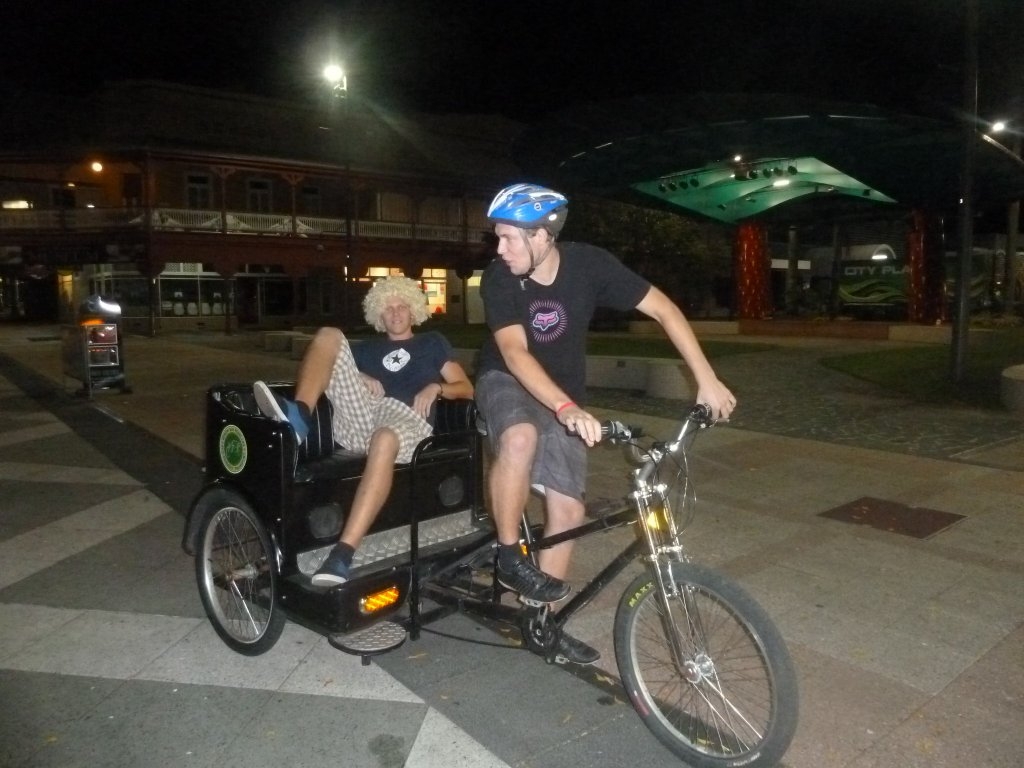 Soon after our last post with our bank accounts we found a job, luckily! That means we didn't have to spend too much time without any money 😉
We are Pedicab Drivers in Cairns now. That is like a "TukTuk Bike" in Thailand, where you have customers in the back and a soundsystem to play musi on the bike but the funniest thing is: most of the customers just wanna ride from club to club.
The job is a lot of fun, keeps us fit, the money is ok and we are meeting a lot of very nice people. Most of them are drunk as hell, but at least they are paying well 😉 The most important thing is, that we are having a good time!!
The team and the atmosphere are absolutely awesome and we are having a lot of fun in the headquarter, where we are staying most of the time – when we are not enjoying the sun at the Cairns Lagoon.
We are working at night and sleeping during the day. That is a rhythm, that the body has to get used to but we're getting better.
OK, I think the best is, you have a look at the pics and see the fun we are having…